Our Story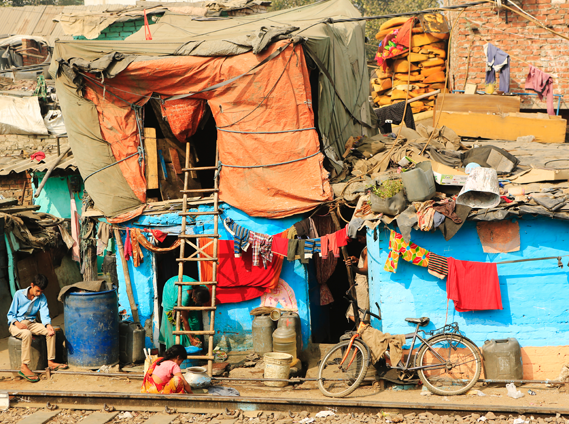 Slum Community in Mumbai, India
Anik Singal is the Founder and CEO of Lurn, Inc. He is an Inc 500 CEO, listed twice as the Fastest Growing Companies in America and Businessweek recognized him in the Top 3 of the Best Entrepreneurs Under 25.
In 2014, Anik moved into a luxury apartment in Mumbai, India. This apartment building was home to some of the country's wealthiest people including Bollywood film stars and businessmen.
Yet, right across the street from this expensive sky rise was one of India's largest slums communities. According to the World Bank, 54% of Mumbai's population lives in slums - an estimated 6.2 million out of 11.5 million people.
While Anik lived in luxury, his neighbors right across the street were living in mud houses and cardboard boxes. This thought would plague his mind day after day. He was especially worried about the future of the children in the community.