Business Grants: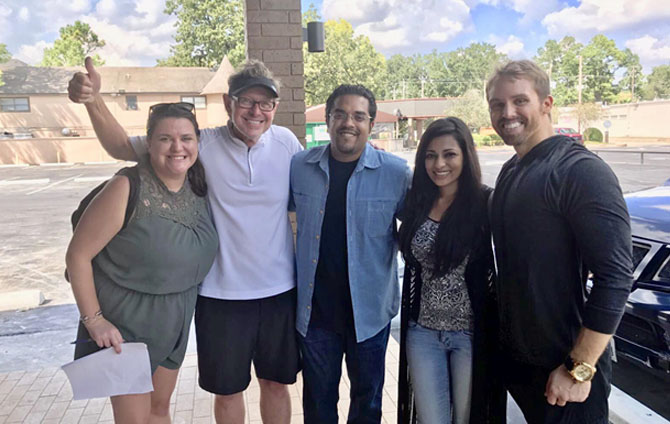 Left to Right: Shannon M, Chuck Poteet (Business Owner), Anik & Andrea Singal and Jeremy B
Anik and his team also flew to Houston, Texas to visit small business owners and see the devastation first-hand. Grants were given to 7 small business owners. There were tears of joy and hearts that were touched by the generosity of the Singal Foundation and it's partners.
Some of the small businesses included a boutique, real estate firm, chiropractor practice and a gym to name a few.