Mentoring: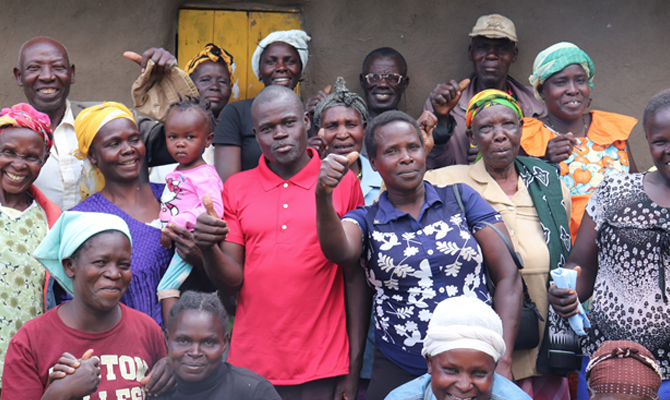 Entrepreneurs of the Sabwani Marinda Village funded by the Singal Foundation
Business mentors guide each new group in selecting an enterprise that is best positioned to flourish, taking into account the team's skill set, local market conditions, risk factors, and profitability.  Each business is assigned a local mentor and is organized into a Business Savings Group of 30 entrepreneurs to provide access to savings.
Multiple studies show that the Graduation programs lead to significant increases in household income, and that these benefits persist over a number of years. So far, Village Enterprise has started over 44,000 businesses and trained over 175,000 East Africans.