Basic Necessities: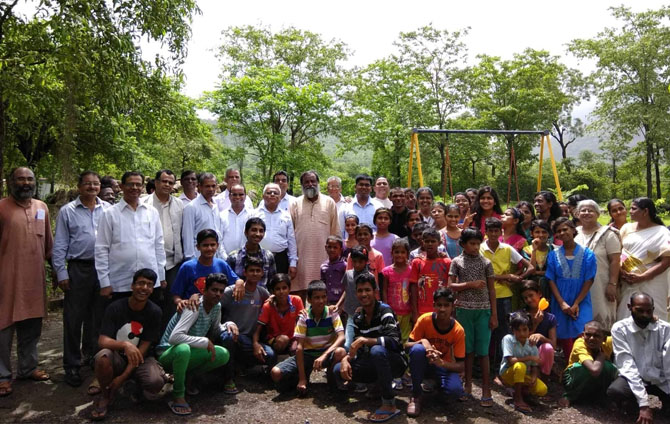 Pastor Philip, Founder of SEAL Ashram with residents of the shelter
SEAL Ashram cares for 36 children and teens in the age group of 2 months to 19 years of age. Most of the children who live at the shelter are orphaned. Some children suffer from physical illnesses like HIV/ AIDS, visual impairment, cerebral palsy and other disabilities while others suffer from mental illnesses. There are others who were born to single mothers who abandoned them after giving birth.
SEAL Ashram is determined to do their part and help as many children as they can by providing them with a safe home and meeting all their other needs including education, food, clothing and medical treatment. With a monthly grant of $2000 from the Singal Foundation, the Ashram is able to cover all the expenses needed to care for the children.